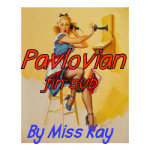 My new Financial Domination mp3 release is an exciting non-hypnosis recording. I created this new audio experience, because I realize not all of my finsubs are turned on by Femdom erotic hypnosis. There are some of you cash ATMs who crave an aural thrill delivered direct to your conscious mind. And even for my hypno money piggies, you often enjoy a straight up mp3 to consciously reinforce your pay pig impulses. For any finsubs or gift subs, you must listen to my new mp3 now, my voice is very compelling and persuasive and will make you feel more aroused by your findom fetish than you already are. When you listen to this file, you need to keep your computer or tablet on, to maximize the exhilaration to your financial dom desires. You will even need to keep this blog post up on your screen, because there are some very important links you will need to click.
Miss Kay's Amazon Wish List
Send Miss Kay Nordstrom's eGift Cards
Send Miss Kay Zappo's eGift Cards
My email address is CallMissKay@yahoo.com and this is needed for the eGift Cards.
Now it's time to buy my FinDomme file. Click now to buy, download and listen. The more pleasure you give me, your Money Domme, the more pleasure you get. You won't be denied as long as you follow my demands.
And if you can't control yourself and must keep buying, spending, gifting, I have produced many financial domination mp3s, both hypno and non-hypno. You should buy all of them now at and indulge! Purchase this file at http://Hypnotic-Mistress.com  or on Nite Flirt

or at my kinkbomb studio http://www.kinkbomb.com/p/pavlovian-fin-sub/158177