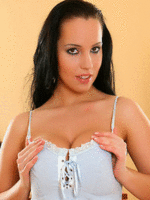 It should excite and arouse you to spend money on me.  While it may be money you've earned or available credit granted to you on your credit card, it's really mine, and you know, without any doubt or hesitation that I deserve it!   While you may have another fetish on which you spend money to indulge, it's time to distill that fetish to the bottom line:  giving money to me, a dominant Goddess, is what really arouses you.
So now it's time to pull out your credit card and open up your Niteflirt account page.  Add more money to your account to spend on me.  It should excite you to see this money in your account, which in a few clicks, will be mine!  Click to call me if I'm available for call sessions and confess your craving for financial domination or even more insidious, financial ruination.  If I'm not available, click on one of my tribute buttons or visit my Wish List here on my site.
As you know from reading my blog or if you've ever served me in any way, I am very knowledgeable about fetishes of all kinds, from the more common fetishes to the more unusual and complex fetishes.   Those of you who truly wish to explore or who are aroused by financial domination as a fetish and not just a fantasy, will be thrilled to serve me financially.  I have also devised an intriguing Financial Domination Game: Stroke for Broke! I know you can't wait to play!
CallMissKay.com
Femdom-Erotic-Hypnosis.com
Hypnosis13.com