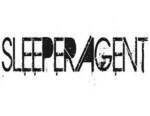 Sleeper Agent Part 2 is the second erotic hypnosis file in my Sleeper Agent series. This persuasive file should be listened to only after listening to Part 1. Listening to Part 2 out of sequence will not make sense to your retrained brain. You see… Part 2 is referred to within Part 1 and it is embedded into several trigger sequences. To listen to Part 2, you should be seated at your computer with headphones on or earbuds in. If you do not own headphones or earbuds, listen to the file on whatever device can play an mp3 file. But you must be at your computer or on a tablet device. A fast-acting induction is utilized to bring you down to a half trance level where you are able to listen to all of my triggers and commands. Half trance serves a purpose since you must be able to use manual skills on your computer at the same time. It is all part of my covert plan to turn you into my sleeper agent.
These powerful triggers embedded in Part 1 will prompt you to send me the appropriate Findom Tribute based on circumstances beyond your control. You will be helplessly compelled to obey me. Pleasure is your reward when you obey. You will then be put into a state of amnesia. Amnesia allows you to mindlessly function in your world and mine! Click now to download, listen, obey.
File elements: half trance, brainwashing, amnesia, financial domination, spy, triggers, covert Purchase at my store http://Hypnotic-Mistress.com or on Nite Flirt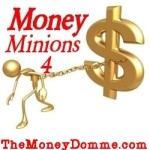 Now releasing Money Minions 4! This is the hottest financial domination hypno mp3 series ever produced by any Findomme. The 4th installment in the series includes the most powerful triggers and seductive suggestions to take your money slave desires further than before. Even if you have not yet listened to Money Minions 1, 2 or 3, you can still listen to Money Minions 4 as a standalone hypno recording. However, as a dutiful money piggie, you should absolutely own and listen to the complete Money Minions hypnosis mp3 collection! By the time you have listened to Money Minions 4, your life as a money slave will be changed and you will be living a new life, completely devoted to me, Miss Kay. This is the way it should be, minions! Accept your fate!
This evocative hypno experience launches directly into your mind and keeps you bewitched by my sexy voice. Then, you can't help but to obey my Findomme demands. You will find out why I am the ultimate Hypnotic Mistress, Financial Dominatrix and Mind Manipulatrix. Your arousal level will reach its peak. No longer will your findom fetish be so unfocused. All of this will happen at a level so deep in your mind, it will feel so natural to be reprogrammed as an obedient money minion. Click the button now to buy this findom file, download and listen on any device you own which can play an mp3 file. I am also available for live financial domination hypnosis calls. This file is 33:00 mins. Purchase this file at http://Hypnotic-Mistress.com or on nite flirt

or at my Kink Bomb store http://www.kinkbomb.com/p/money-minions-4/178482
For sissies, crossdressers, fems, shemales and any men who fantasize about forced fem, I have produced an amazing new erotic hypnosis file that is a must-listen for you. First, you will be enchanted by my classic pendulum induction. And from my pendulum induction, I will lead you to a very seductive and irresistible feminine fate! You will find out exactly what's in store for you, pun intended, when you listen to this hypno recording, as I lead you through a feminization scenario that you will stimulate you to become more feminine effortlessly. Don't wait another second, click to buy my new ear porn now, and bliss out to your feminine sexual destiny!
You can call me for live hypnosis on Niteflirt if you wish to become more sissy, fem, trans or to explore forced fem. Many sissies, CDs, fems, et al, crave live phone sex hypnosis and crave hypnosis recordings, because hypno taps into their true inner selves and liberates their female desires. The inspiration for my new recording came to me while I was shopping recently in a high end department store. I immediately wrote some notes on my iPad to utilize when I got back to my studio to craft the script for this file. But then a strange thing happened, I lit some scented candles and the script virtually wrote itself! I have to let you know there is a little FinDomme request at the tail end of this erotic mp3, but it is the perfect ending for my hypnosis file. Click now! Enjoy! File contains whisper track and soft musical background. 22:00 mins Purchase this file at http://Hypnotic-Mistress.com KinkBomb.com or on Nite Flirt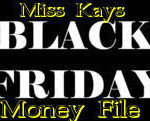 Black Friday is the theme of my new financial domination hypnosis file focusing on the landmark day which opens the holiday shopping season. As soon as you are deliciously tranced by my new file, you will find out your destiny as my money slave and how you must fulfill obligations to serve me. There will be powerful triggers compelling you to do what I command. You will be so willing and compliant to do what your hypnotic Money Domme directs you to do. Do you enjoy findom as a fantasy? Are you a dutiful finsub or money slave? Or are you a sugar daddy who enjoys gifting a beautiful woman? You will be captivated by my latest mp3 hypno file. I use a very persuasive induction and deepener to lead you right where I want you. And you will become so aroused as you fall deeper under my financial spell.
Listening to this new findom hypno recording will be a life-changing experience. You will find out your continual purpose in my world. This is not just a holiday themed file for once a year indulgence. You should click now to buy this ear porn, relax and listen. Feel yourself descend into an enchanting realm that eludes you in your everyday reality.
If you don't already know this, I also produce custom erotic hypnosis files in my professional home studio. So, if you are looking for a custom hypno mp3 tailored to your fetish or fantasy, be in touch with me. Purchase this file at my hypno store http://Hypnotic-Mistress.com or on Nite Flirt
you may also go to my store on KinkBomb.com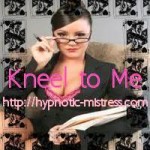 This brand-new erotic hypnosis file begins with a fun little roleplay and descends into complete Femdom control. If you're a submissive man who's been hiding his desires, you'll find that you will absolutely love this new MP3.
In this audio file, you are a wealthy businessman who's been struggling with insomnia. You decide that the best course of action for you to take is to visit a therapist to help you get rid of your sleep problems. I, as your therapist, explain that my way of treating insomniacs is to use hypnosis to relax them and identify the inner conflicts that are keeping them awake at night. You agree that this treatment sounds reasonable.
Of course, I plan on taking advantage of this as much as possible. Once you're under, you'll find yourself utterly defenseless, unable to keep from revealing all your secrets to me. You'll be controlled completely, and I'll even uncover some of those secret fetishes of yours as well.
Give this hypnosis MP3 a try and become my submissive little slave boy forever. Purchase this file at my store http://Hypnotic-Mistress.com or on Nite Flirt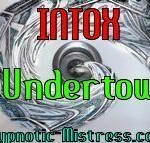 If you are a forced intox fan, then you will love my newest file. This ear porn combines compelling hypnosis with forced intox focusing on booze and poppers. However, you can use whichever intoxicant you desire while listening to this new hypno mp3. My voice is the strongest intoxicant you will ever experience anyway, forcing your mind into a deep hypnotic trance and keeping you there for as long as I want. I've even included an evocative whisper track to take you down so deep into your inner mind, you will become more addicted to me while you become more addicted to your favorite intox.
I have many fans who call for live forced intox hypnosis, but I can't be available all the times you want to play. Buy and download this new recording right now, so you will have it at hand the next you want to drink up or feel the rush of the alkyl nitrite hit your brain. This file will be your go-to hypno mp3 to deliciously engage your subconscious mind while you numb out your conscious mind with whatever booze you like to imbibe or the poppers you like to inhale.
Own my forced intox file forever and listen to it on any device you have which plays an mp3 file. Be sure to take care listening to this hypnosis file, because with any hypno or forced intox recording, you should be at home or in a safe place, without distractions, obligations and especially without any need to drive.
This file is 47:00 mins with a intense whisper track this files also deal with money intox Purchase this file at my hypno store http://Hypnotic-Mistress.com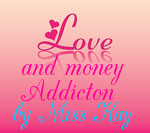 My new erotic hypnosis mp3 is truly the definition of erotic. In this new mp3 file, I cast a blissful and addictive love spell over you. Don't you want to fall in love? You will feel so very blissed out, you won't be able to stop yourself from falling in love with me and getting addicted to me. This recording will change your life and make you feel deep emotions that will redefine you and give your life new meaning and purpose. Money slaves and pay pigs, you will feel compelled to devote yourselves to me financially. My beautiful love and addiction spell has been reflected so perfectly in this truly evocative recording. I not only use my hypnotic powers to cast my spell, but also layer a seductive whisper track that captivates your subliminal mind and sweeps you away! Powerful love spells have been around for centuries. Women want men to fall in love with them. And I am a beautiful and dominant woman, the woman of your dreams! Of course, I want you to fall in love with me and be mine. Love is addictive and though my hypnotic magic, I have made it exponentially more addictive. I will show you how to express your love for me. Money slaves, you will find out exactly what is expected of you when you fall in love with me.
Go deeper into love than ever before. Erotic hypnosis can make you feel any emotion more powerfully than when you are in your wakeful state. Love is the most powerful emotion of all. And my spell is so irresistible. Don't stop yourself from buying this new hypno file and listening right away! Especially when you will own this file forever. When you can add it to your collection. When you can listen to it on any device you have which plays the mp3 file format. Don't wait for love. Love awaits you. Click now.This file is layered with Binaural Beats,Music and a seductive whisper track. Watch my twitter for the link to the Voice Sample for this file.The file time is 39:00 mins ……$39.99 Purchase at Hypnotic-Mistress.com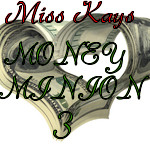 You aren't minion enough! My newest mp3 hypnosis file, Money Minions 3, completes my trilogy of financial domination and money slavery hypnosis recordings that I set out to produce. While you can listen to this powerful file without having listened to Money Minions and Money Minions 2, I recommend you buy the trilogy and listen sequentially for maximum hypno mind-bending effect. Money Minions 3 is extreme hardcore financial domination. However, what makes it so insidious is that my voice is soft and seductive, while I embed wicked subliminal messages and triggers in your helpless mind to compel you to drain all of your accounts, liquidate all of your assets and give everything to me Make no mistake, I am a greedy FinDomme who still stop at nothing to get what is mine, i.e., the money that you have under your control, and to build my vast empire of wealth. You weak little money minions will serve me unequivocally and become oinking little piggie wallets after you listen to Money Minions 3.
If you crave findom or hypno or both, this erotic hypnosis file is a must-listen. Add it to your ear porn collection or start your hypno mp3 collection now. I have an mp3 store on my listings here on Niteflirt if you also wish to purchase Money Minions and Money Minions 2. And I have many other hypnosis files for your listening pleasure. Click now, download the file, relax, listen then obey me forever. This file is yours to own and play on any mp3 listening device.This file is 32:00 mins with theta Binaural beats background. . This file can be purchased at my store Hypnotic-Mistress.com
---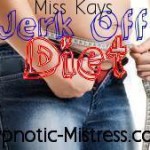 Here is the erotic hypnosis file you have been waiting for! Or should I say "weighting" for? You must buy my Jerk Off Diet mp3 now. Simply, you will lose weight by doing what you already do, except that you will do it more! You will jerkoff more and take off the pounds. You will replace your food addiction with masturbation addiction. You will watch more porn. And you will be instructed to jack off to a completely new type of porn that I will only reveal in this hypnotic audio recording. Buy it now and begin your transformation from being fat to being in shape. You may already masturbate but without purpose other than reaching orgasm. In my Jerk Off Diet, you will be reprogrammed to masturbate in a different way and with a new purpose. If you are overweight or lead a sedentary lifestyle, this recording will completely change your life, more so than any other hypnosis recording you have ever listened to. It's time to change now! I know you're perpetually horny and my erotic mind control will redirect your horniness into something positive in your life. Masturbate for a purpose! Many Mistresses want to limit a slave's or submissive's orgasms to assert control and dominance. My approach is completely different. Instead of limiting masturbation and orgasms, I encourage more! You will find out when you listen to my Jerk Off Diet mp3, what you must do to achieve maximum calorie burn while masturbating. Buy my mp3, start your diet now! I use money hypnosis as well as light humiliation to help you achieve your weight loss. This file is 40:00 mins long with a light musical background $39.99 Purchase this file at my store Hypnotic-Mistress.com
---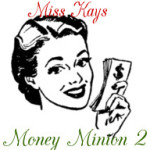 My newest financial domination file is the second hypno mp3 recording in my Money Minions series. Entitled Money Minions 2, this file is so purely diabolical and mind warping. This file will forge an irreversible bond between me, your Money Domme Miss Kay, and your wallet. I systematically break down every barrier in your mind and force you to hand over all your financial assets, real estate, bling, everything! I will leave you busted, broke and ruined and will even blackmail if you if that's what it takes. This isn't just mind control, it's mind fucking at its finest. A very relaxing induction makes you feel so blissfully entranced, you don't realize what is about to happen to you! I have also crafted this financial domination erotic hypno mp3 file with a subliminal whisper track to make my demands incontrovertible and irreversible! If you enjoy the findom fetish, you will soon find out by listening to this file that this takes your cash cow fetish over the top and into another realm! You know that this is what you've always craved, but you just haven't caved, yet…
And if you haven't purchased Money Minions 1, it isn't absolutely necessary; however, I have designed the Minions series of files to build to an incredible climactic conclusion for you to obey me and serve me as my money minion. I am also going to be producing Money Minions 3 shortly and expect you to complete the Trilogy and to follow the directives in each mind bending file.This file is 50:00 mins long with binaural beats and a whisper track … $49.99 Purchase this file at my store Hypnotic-Mistress.com
---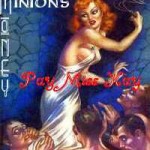 It's time for you to relax and listen to my newest mp3 Hypno file. The theme of my new file is financial domination and spoiling me as your sole Goddess. If you enjoy FinDom or if you want to explore complete devotion to me, this file is a must-listen. My FinDom file features a very unique induction and deepener sequence and then gets very hardcore as far as my demands and expectations of you as my money slave. I'm so tired of money slaves who just perpetually flit from Domme to Domme and dilute the amount of money they spend or Tribute by patronizing and schmoozing all the popular FinDommes. That behavior will end after you listen to my hypno file. You will worship me me me and only me. You will spoil me and Tribute only me me me. You will focus on me and make financial sacrifices for me. This is a Domme / slave relationship after all, not just playtime when you are horny!
I am extremely serious about Financial Slavery and servitude. And you will find out how serious when you listen to my new mp3. Even though my mind-altering manipulation will happen at the subconscious level, you will find that your life will be forever changed after you listen and are awoken from trance. You will find that you will be giving and giving and doing whatever it takes to please me and spoil me. I will be the sole focus of your life. Click now to purchase my new mp3, download and listen now! you can purchase this at my store Hypnotic-Mistress.com .This file is 54:00 mins long with a whisper track $41.99
---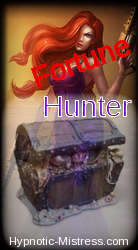 I am not just a Financial Domme, I am a Fortune Hunter. When you listen to my latest erotic hypnosis audio production, you will find out that this is not your typical financial domination file. Let me make it clear, I am not here to count change or accept tiny tributes, I am here to build a fortune. And my Fortune Hunter finale will be to marry a very wealthy man, and live the life I have always dreamed of. Until then, I will be building my personal fortune. Selling this erotic hypnosis file is not the fortune builder per se. But you will find out after you listen to my file and you begin to go into a financial frenzy of sending me huge Tributes, of buying everything I desire on my Wish List, that you have fallen under my Fortune Hunter spell. Of course, there are clever triggers in my Fortune Hunter file designed to make you financial domination fetishists go beyond what you ever thought was consciously possible for a FinDomme to take from you. This is because the subconscious triggers are directing you to act at the conscious level, without questioning the rationale of your acts. And don't think I even have one iota of remorse for taking whatever I want to build my Fortune, I am a merciless Huntress. So be forewarned. Although, I know you are already aroused by this description and ready to click, buy and listen to this Findom file, aren't you…This file is 48:00 mins long you may purchase this file at my store Hypnotic-Mistress.com
---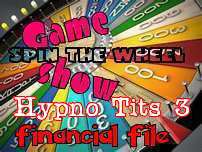 My newest hypno mp3 is part 3 in a "titillating" erotic hypnosis seduction series I've produced called HypnoTits. My new mp3 features a Financial Domme game show theme and is quite subversive. If you enjoy financial domination and want to be seduced so that you fall so deep into trance, you don't even realize that I am imperially commanding you to tribute me before I awaken you from your trance state, then this ear porn file is for you. And you will tribute me! When I let a few of my ultra generous money slaves test HypnoTits3, money just fell from their hands into my Nite flirt account while they were still listening to my file. No, money piggies, you don't have to listen to HypnoTits 1, 2 and 3 in sequential order, but you should buy all three files and listen to them all, because I'm telling you to and because you ultimately want to make The Money Domme happy! This file is 47:18 mins with a light musical background. Listen to a voice sample or purchase my file at http://Hypnotic-Mistress.com
---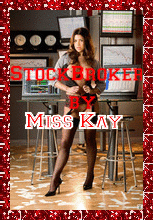 "Cherchez la femme," as the French say in classic mystery films. In these French mysteries, yes, one must search for that singular woman, the beauty, the enchantress, the seductress. In this bewitching file, I play that beautiful mystery woman with special bewitching powers who is searched out by a powerful top executive at a brokerage firm to assist him with a special project that needs a woman with my unique skills to complete. This is a very distinctive file with an engaging story line that will captivate you, bewitch you and make you feel seduced in this sexy and stylish interwoven "noir" scenario. If you enjoy Femdom erotic hypnosis with a dash of Financial Domination, this is the aural elixir for you to listen to and enjoy. While my latest "chez d'oeuvre" is not one of my longer erotic hypnosis files, it is a file that you will savor as a tantalizing break from your workday while you sit back in your office chair, earbuds in your ears, or after you get home and need to de-stress from a tumultuous workday and relax while listening to audio erotica. What makes this particular file very special to me is that it is essentially symbolic of who I am and what I do. I am here in the virtual world, a beautiful, mysterious Erotic HypnoDomme, and you search me out for your fantasy getaways, bliss and release that only my special talents in both live and recorded erotic hypnosis can provide. This file is 35:00 mins with a whisper track Listen to a voice sample or purchase my file at http://Hypnotic-Mistress.com
---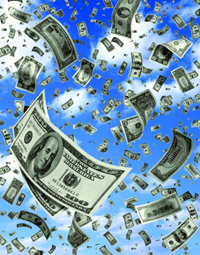 This is one of my most wicked erotic hypnosis files ever. For fans of forced faggotization or fantasies thereof, comes my newest file: Gloryhole Gigolos. You see, I find it completely unacceptable that you Gloryhole and Gaybar bitchboys give away free sexual experiences and also derive free sexual pleasure from such experiences. In my Femdom world, you have to pay to play. And this erotic hypnosis file reinforces your place as a Gigolo, that you must be paid for your sexual services. I don't want to reveal too many details about my file. Have you ever read a movie review before seeing a movie and found a spoiler that totally ruined your movie-viewing experience? Well, there will be no spoilers here, my little cocksuckers. You will buy this file if you are into forced bi, forced faggotization, or if you frequent Gloryholes, gay theaters, gay bars, leather bars, S&M or fetish clubs, gay spas and gay bath houses, etc. Too many gay men cruise and hook up for free and I am going to put a stop to this freebie attitude, faggots. While under hypnosis, you will find out how I am going to correct this freebie mentality and just what I expect of my Gloryhole Gigolos. You will need to prove you are worthy to serve me and the first evidence of such proof will be when you buy my erotic hypno mp3 and then listen to it. You will find out insidiously from the triggers I will have planted in your gay brain just what you will be doing for me after you listen to the file! No spoilers. Buy the file! Gloryhole Gigolos – Pimped out for Profit! 41:09 Mins $31.99   Listen to a voice sample or purchase my file at http://Hypnotic-Mistress.com
---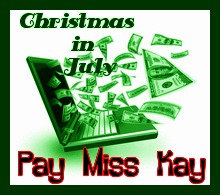 It's Christmas in July for Miss Kay and you will either be playing Santa by helping me celebrate this sizzling hot weather holiday with some cool prezzies from my Amazon Wish List! …Or if you're a little piggybank slave, then you will get clicky and send me triple digit Tributes. …Or if you're a Financial Domination slut, then you will be playing one or all of my Financial Domination Games and drain your wallet for me. Mantras and Subliminals to help you become the perfect cash cow 12:29 min $16.00 Listen to a voice sample or purchase my file at http://Hypnotic-Mistress.com
---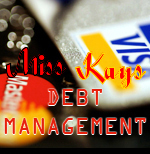 In this MP3, I don't use hypno techniques per se, instead I use suggestive techniques which are very powerful and compelling. If financial domination or complete ruination are your fetishes or fantasies you want to bring to realities, then you don't want to miss listening to my MP3 ear porn and playing my Financial Domination Game. 17:29 minutes $19.99 Purchase this file at my store Hypnotic-Mistress.com
---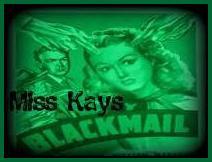 It's so deliciously evil and erotic, you should be aroused at the temptation of listening to my newest hypnosis audio file. Blackmail and Ruination are explored at the deepest level of your subconscious mind, where you aren't sure if you are dreaming or if all of this is really happening to you. If you enjoy blackmail, ruination or financial domination, my newest erotic hypnosis audio file is a must-listen. Some of my devoted fans already begged and paid a sizable tribute to listen to my new blackmail hypno mp3 before I debuted it here on my site. They have been totally entranced, just like you will be, from the moment I take you under my spell, and don't release you till I've taken exactly what I want from you.
If you enjoy live hypnosis, I also do live erotic hypnosis calls on Niteflirt. And not just hypnosis, but real blackmail where you will be totally ruined, no mercy, no going back. The risk is yours. The reward is mine! If you have never called me or listened to any of my audio files, you should click to buy my blackmail hypnosis mp3 now. This could be the beginning of everything you have ever feared and desired, coming true. I also have a full collection erotic hypnosis mp3 files for you to listen to. And once you buy these audio files, you can download them to your computer or mp3 player or smart phone, so you can listen to them over and over. Listen to a voice sample or purchase my file at http://Hypnotic-Mistress.com
---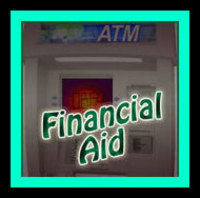 This is a hypnosis induced Financial Domination file purchase at your own desire. This file is as much self-help as it is domination. I know how hard money matters can be, and how many hard choices there are with your money. I know how stressful and overwhelming managing your money can be. This isn't a file about taking your money, it's a file about helping you see just what you need to do to make your life more manageable. You will be hypnotized, you will be controlled, and you will give me just what I want. When you go to purchase, you'll see two prices.
-The first one is the standard price and the second one is a very special price for a more discerning sensibility. -Please read my blog "Behind the Scenes: Financial Aid" if you have questions about this second option.
This file includes: guided imagery and deep relaxation, a strong countdown, and powerful post hypnotic suggestions linking masturbation to financial submission. This file also includes guided masturbation, masturbation control, orgasm command and conditioning, as well as strong overt hypnotic commands to tribute and subjugate yourself to me. Stereo Recording Background Music & Subliminal commands 41:17 minutes  $150.00   $35.00   Listen to a voice sample or purchase my file at http://Hypnotic-Mistress.com
---