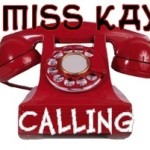 For my followers who enjoy findom, brainwashing and triggers, I've recorded a very diabolically delectable audio experience for you to enjoy. My new mp3 "Miss Kay Calling" is just under 10 minutes of relentless aural financial domination. And for maximum mind bending, I added binaural beats with theta waves on the eponymous track. Due to the popularity of "Miss Kay Calling" among my pay pigs, fin subs and money minions, I'm working on a longer version which will be in the range of a half hour long. I will be recording it in my home studio shortly. But for now, consider this shorter version a scintillating "sneak preview" of what is going to happen to your mind and to your wallet. For fin subs who like to spoil me and buy prezzies, this mp3 is perfect. Let me tell you that the longer erotic hypnosis file for which I'm writing the script right now, is going to have even more triggers, more wallet raping, more mind control!
The findom fact is that a Money Domme can never have enough Tributes, eGift Cards, gifts from my Wish List. And the evocative triggers I have embedded in this recording will make this happen. You know that spending cash on me and spoiling me will arouse you! Don't resist what I know you really want. Click the button to buy this mp3 right now on Niteflirt

, at my Kinkbomb store http://www.kinkbomb.com/p/miss-kay-calling/182733 or from my dedicated mp3 store, Hypnotic-Mistress.com. And be ready to spend cash and spoil me!