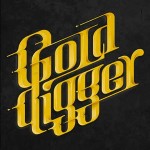 If your primary desire is to contribute to me financially, and it should be, I will put you a special plan that includes regular tithing, gifts, and more. To begin a financial slavery relationship with me, an initial Tribute is required. And the Tribute has to be impressive or you are just not worth my time. If you are a real money slave, you know that what I'm requesting is obligatory protocol for Financial Servitude. I have devoted money slaves who hold me in highest accord and tithe money to me, give me Tributes, buy me Wish List gifts and even more. So, if you do have the financial wherewithal and the desire to become my money slave, we need to begin our Findomme and money slave relationship.
I will not tolerate late tithings or lack of attention to my Wish List or other breaks from the plan that will be set out for you. The money slave scene is populated with many time-wasters and money slave wannabe's. If that sounds like you, get lost, I have no time for broke losers. I am here for serious Financial Servitude and for those who show respect in addition to gifting, tithing, etc. Financial Domination is a lifestyle. I live the lifestyle and if you do, too, as a money slave, you will realize that having me as your Findomme will be the best thing that has ever happened to you.
It's time to begin our Financial Domination lifestyle relationship. Send me that first Tribute now.